FTP transfer
You can set up an FTP access (File Transfer Protocol), for example for start lists or result lists etc. under Setup/Program options/FTP-Transfer. This function is fully automatic for the DGV intranet, Swissgolfnetwork and PC CADDIE://online.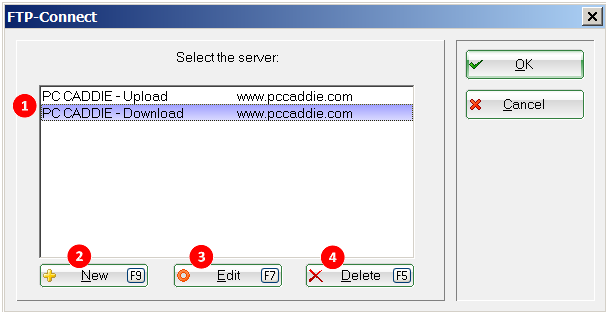 Here you can see already configured FTP accesses.

Create a new access under New.

Modify an already existing access with Edit.

Use

Delete

to remove an access.

Never delete the existing FTP accesses.
The following window opens after you set up a new access: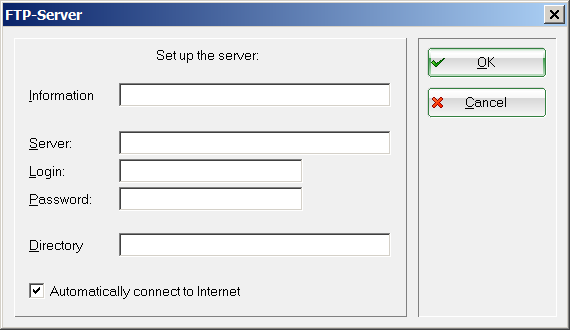 Fill in the fields according to your specifications. In addition, the data can be sent to a server and positioned correctly.
en/einstellungen/programmeinstellungen/ftptransfer.txt · Zuletzt geändert: 2017/12/13 14:28 von emilia