PC CADDIE://online
Due to the currently increased number of search queries from APP users (golfers) of our customers::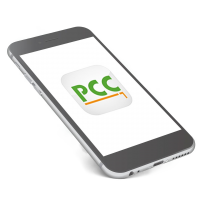 Please note that this manual has been created for the technical setup and support of our online services for our customers in the golf courses.

Please contact our support team at support@pccaddie-online.de regarding requests to register, set up, or use our APP (for example, to book tee times)!




Welcome to the PC CADDIE://online World - the service and information medium for your golf course and thus for your customers. We help you to present and publish your offers and events in the wide online world.

Your BENEFITS
PC CADDIE://online is a booking and information medium for freeing your secretariat from multiple tasks. At the same time, it saves valuable telephone work time, which you can use for personal support of your members and guests.

Your customers receive Real-time service, 24/7.

Only one Login is necessary for all PC CADDIE://online Services.

Publish online the data entered in PC CADDIE with a click of the mouse.

Errors due to double entries are excluded, and the time saving complements the advantages.

Our focus is on usability. A manual for your customers has become unnecessary. Easy operation for fast and successful booking.

In the Responsive Design, the online services are easily adapted to the respective output device.
We are happy to advise you individually and corresponding to your facilities. Feel free to contact your PC CADDIE://online customer service.
Our BOOKING SERVICES
Our ADMINISTRATIVE TOOLS
Our IT-SERVICES
Our BOOKING PORTALS
Your CUSTOMER SERVICE