HINT: Printing to PDF from PC CADDIE is possible even without installing a PDF printer. Make a print preview of your document: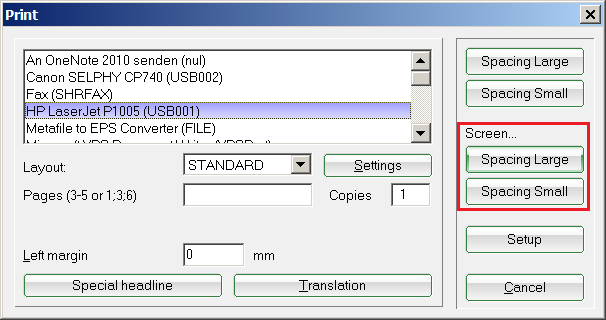 Press the button Save (F7) from the top of the print preview window.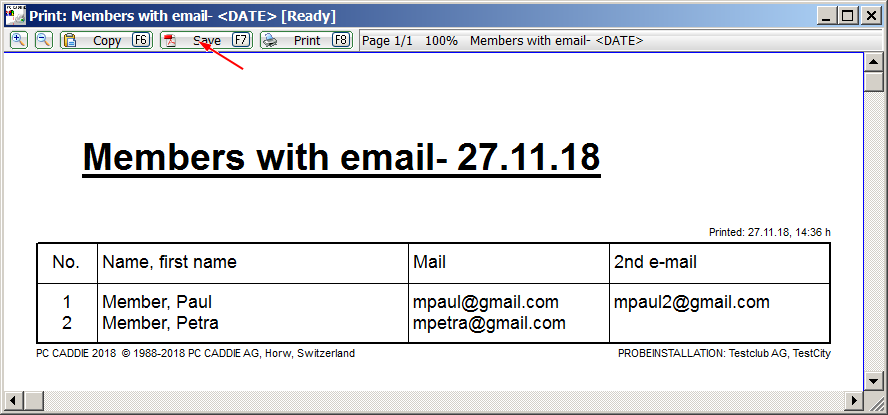 The following dialog opens:
Here you can name the pdf file. Simply enter a name in the line PDF name. In addition, if you add an e-mail address in the next line … and send to the following e-mail address and click on Send, the pdf file will be e-mailed directly from PCC.
Furthermore you have the possibility to save the file Directly in the CRM or Select a folder. If you have selected the second option, the following window opens.
The PDF document can be saved directly with the same title.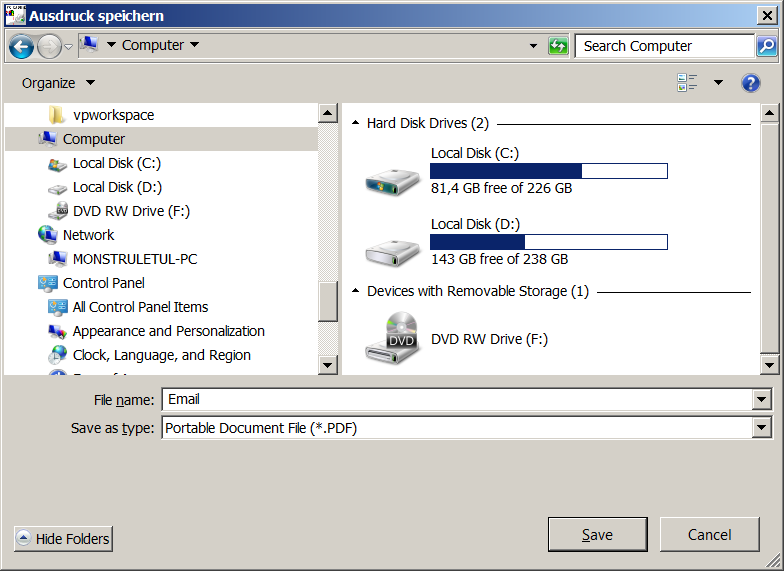 The following option is available if you save the document:
You can now Open PDF, Send PDF as email or Close the dialog.
PC CADDIE offers you the possibility to install a PDF printer, free of charge. This is a local installation, i.e. the printer must be locally installed on each PC. Of course, the installation can be done only by a Windows user with installation rights.
Go to Setup/Macros in the main menu and enter the macro "pdf":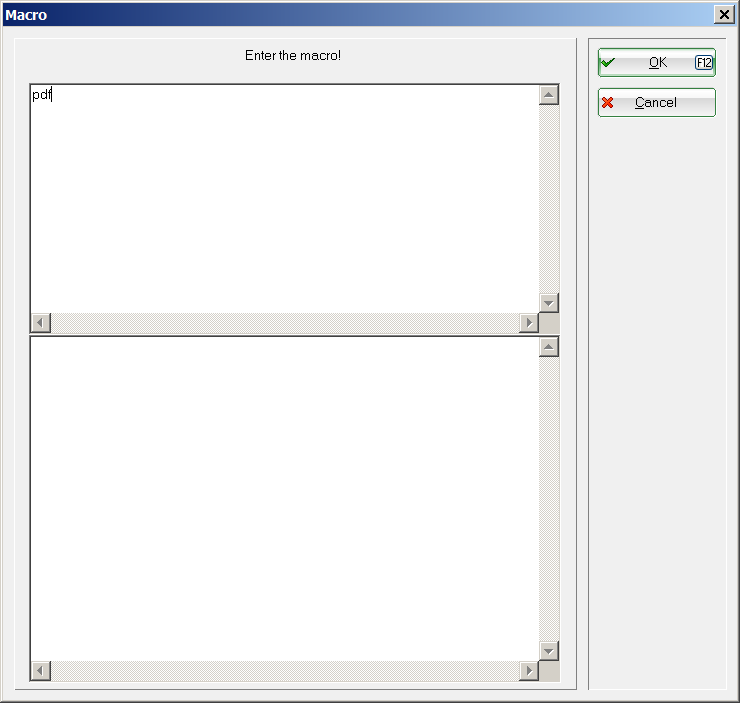 Start the process by pressing OK; the following window opens:
Check the box I accept the license agreement (F2) and confirm again with OK.
PC CADDIE then offers the following 2 options:
The Standard installation installs the printer on your PC. The installation is valid for all users.

The Custom installation applies only to the user logged-in at the time of the installation.
Select an option. The information is loaded from the PC CADDIE Server after you make your selection:
Print any document (from Windows or from PC CADDIE). You can see the PDF Creator in the printer selection window: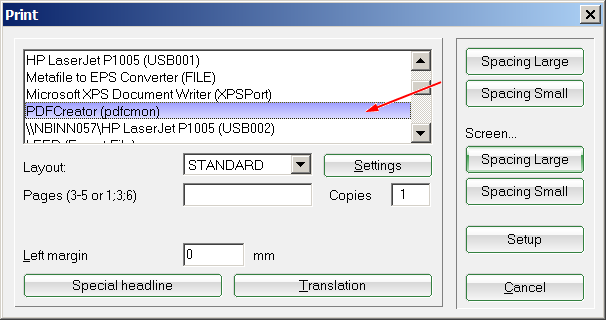 Select it and send the document to the printer. The following window opens: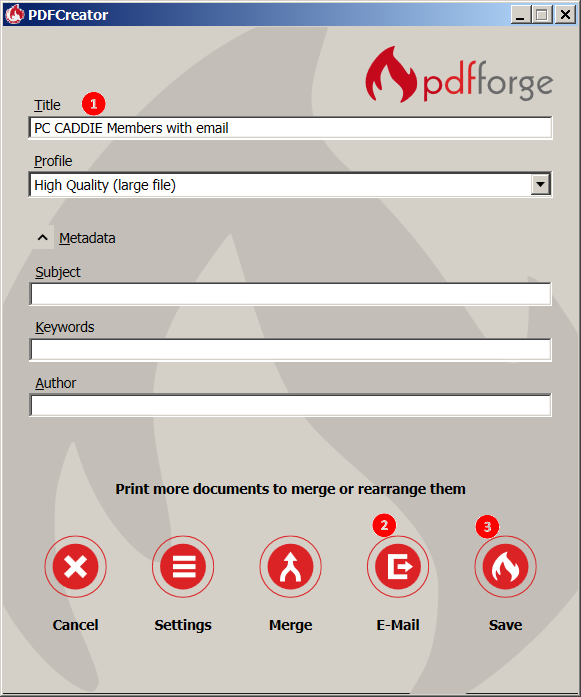 The document title is automatically generated from PC CADDIE.

Use this button to send the document directly by Email.

Save the document. Choosing this options opens the Explorer where you can select the appropriate location.