Automate card types
PC CADDIE can automatically assign types of cards depending on the persons groups; you can activate the corresponding menu entry using these special parameters:
| | |
| --- | --- |
| CARD_TYPEAUTO | Creates a menu item for defining the automatic assignment in the "Card-System" menu |
| CARD_TYPEAUTOCHECK | Checks the automatic assignment of card types for every action |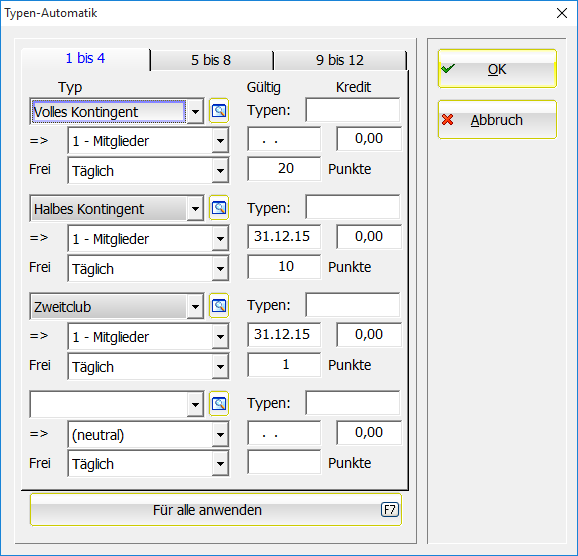 In addition, you can set expiration dates, free points and lines of credit during the automatic assignment. Prices are defined as usually using the pricing schemes. Please make a fast back-up before hand. This function sets the selected card type for ALL the persons that are included in the filter.
en/einstellungen/kartensystem/kartentypen_automatisieren.txt · Zuletzt geändert: 2020/06/25 14:22 von emilia