Print Todo List
Would you like to know, for example, what you have to do for the next week or next month? This list gives you a good overview.
Select Persons/Print … /Todo List from the main menu or from a person's information window the Print task list available under Option.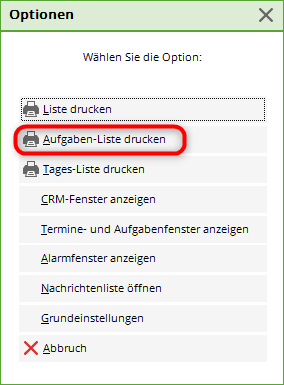 The following window opens: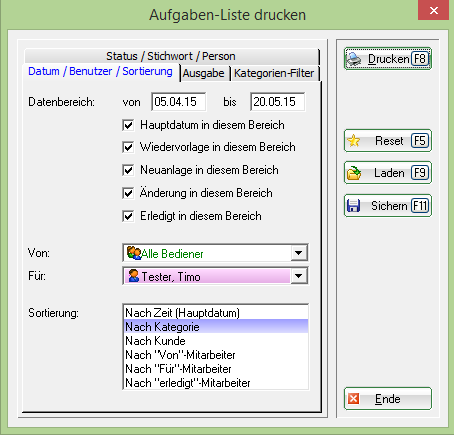 The task list is already predefined that all information associated with your password and which have the status "open", "urgent", "alarm (urgent)", "open (do not remember)" or "in progress" are printed.
en/personen/crmdms/drucken/todoliste.txt · Last modified: 2017/04/30 09:41 (external edit)