Inhaltsverzeichnis
PC CADDIE://online Scorecards calculator
Load course data
Find out more about the Scorecard calculator here. You can use this to load the course data created in the PC CADDIE program into the PC CADDIE://online.
Examples from practice
The scorecard calculator offers the following services: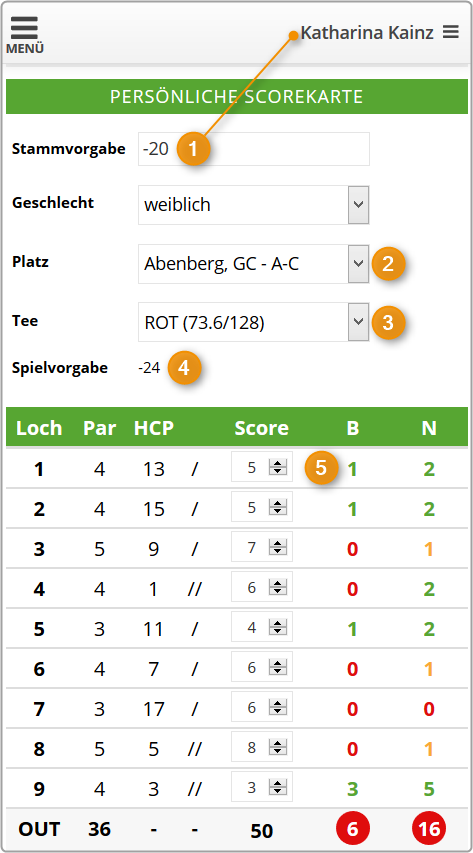 Based on the logged-in user, the scorecard calculator loads the handicap and the gender. The data can be checked in the user menu under My Golf/Handicap (in this example, Katharina Kainz).

Matching the gender, the scorecard calculator offers the respectively tees.

The Game handicap is automatically determined from the master handicap.

When entering the number of strokes, the gross and net points are determined immediately. This can be especially enjoyable for golf beginners.
In the end, it even calculates the potential new handicap: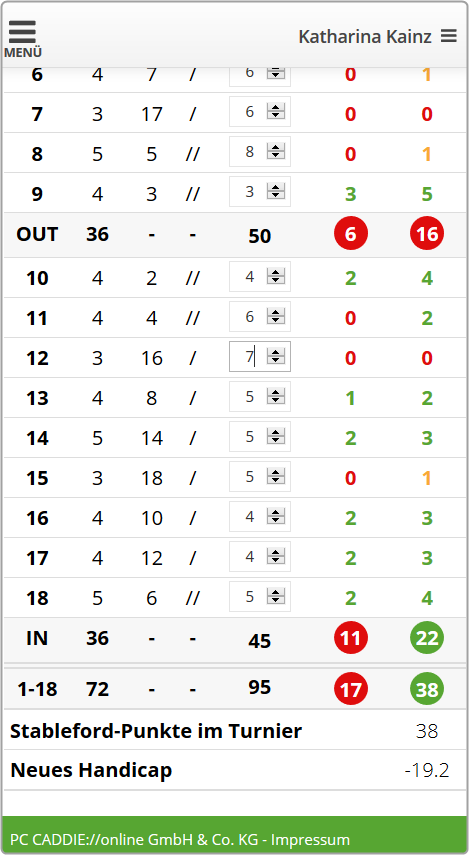 Assuming the player were interested in what he would have earned with another handicap, he could simply override the master handicap:
Integration in APP and website
The scorecard calculator can be activated at your request in the PC CADDIE://online APP.
Likewise, you are very welcome to receive a CSS-adapted link for your website.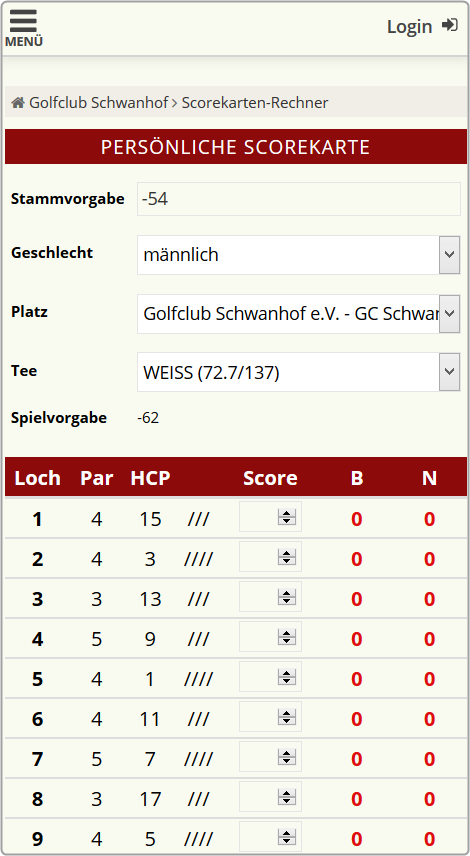 Questions? Issues? Wishes?
en/online/scorekarte/scorekarte.txt · Zuletzt geändert: 2020/08/26 13:09 von emilia