Practical examples for different documents and media are available on this page
Score cards
Ccaddy box plans
The following images are a few examples of individually designed layouts for MIFARE Chip plastic cards and tags.
The offers for printing individual club layouts are based on the delivery of a professional layout with images, logo, font, colors, etc. All the necessary specifications and print data for forwarding to your graphics department and for creating a print-ready file can be found here: Print specifications PDF (only available in German) >>>
If you do not have your own club layout, PC CADDIE can create simple layouts for you.
The following design variants are available:Layouts PDF (only available in German)>>>
Chip cards in the PC CADDIE layout
Key-chain in PC CADDIE Layout
Light and modern RFID epoxy tags, double-sided 4-color printing.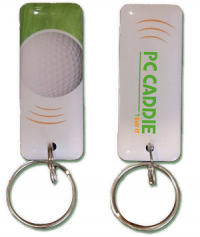 Chip cards in individual club layout
Bank card format according to ISO 7810, individual 4-color printing on both sides.




Chip cards in premium design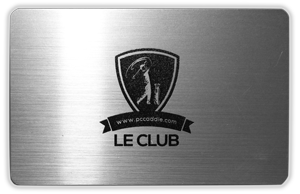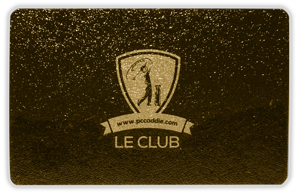 Solid, compact and modern: the stainless steel frame makes the impact-resistant polycarbonate almost indestructible; protection class tested according to IP67. Double-sided 4-color printing