PC CADDIE and Thunderbird
Adding attachments from CRM\DMS with Thunderbird e-mails is as easy as with Outlook.
It is also possible to save emails in PC CADDIE via a button in Thunderbird. For this purpose, we have developed a Thunderbird add-on. Contact the Support if you want to use this option.
A PC CADDIE Save button is inserted in Inbox:
…and also in the window for viewing individual emails: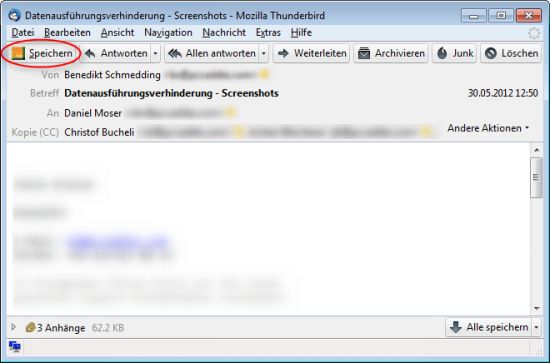 Back to the Overview.
en/personen/crmdms/pccaddieundthunderbird.txt · Zuletzt geändert: 2018/09/26 13:19 von emilia