In order to make a timetable area bookable online, the corresponding release is set up in cooperation with the online provider. In PC CADDIE, click on Timetable/Edit areas, then select the area and click on Edit. You can make the appropriate selections under the tab Publish.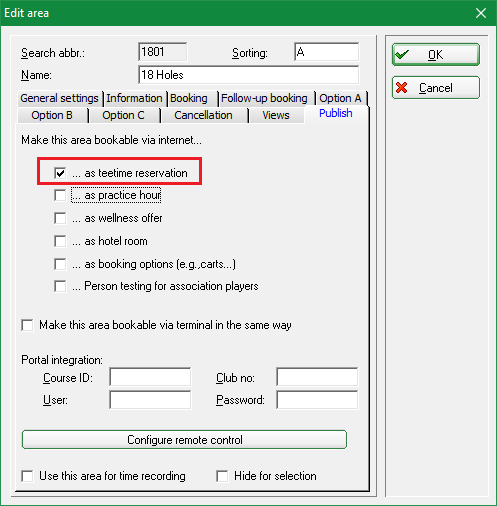 More details about setting up individual timetable areas are provided in the chapterEdit timetable areas.
Tee times can be booked and displayed online. The bookings are made in real time and are entered directly into your PC CADDIE.
This is a paid additional module of PC CADDIE. Please contact PC CADDIE Support for the installation.
Find out more: PC CADDIE://online Tee times/Trainer.
Or try it out:
PC CADDIE://online Tee time reservation: Gut Heckenhof