Table of Contents
Tee times online payment
The tee time online payment allows the immediate payment of the tee times for guests who use the online tee time booking.
We distinguish between optional payment, i.e. the guests have the option of choosing when booking whether they want to pay online or on-site, and the mandatory payment, i.e. the guest has to pay online when booking the time.
Set-up
All green fee automatics for the green fee articles, including the timetable rules, must be set up. There must also be a member's green fee article (of zero amount) and the corresponding timetable rule. More information is available here.
PC CADDIE online activates the payment; PC CADDIE helps you to set up the 2 necessary payment methods. Two payment methods are created: PC CADDIE voucher sales and encashment. A voucher is generated internally when paying for the tee time online, which must then be booked out in the next step.

The setup is now complete.
Pay tee times online
1. Make a reservation and confirm accordingly: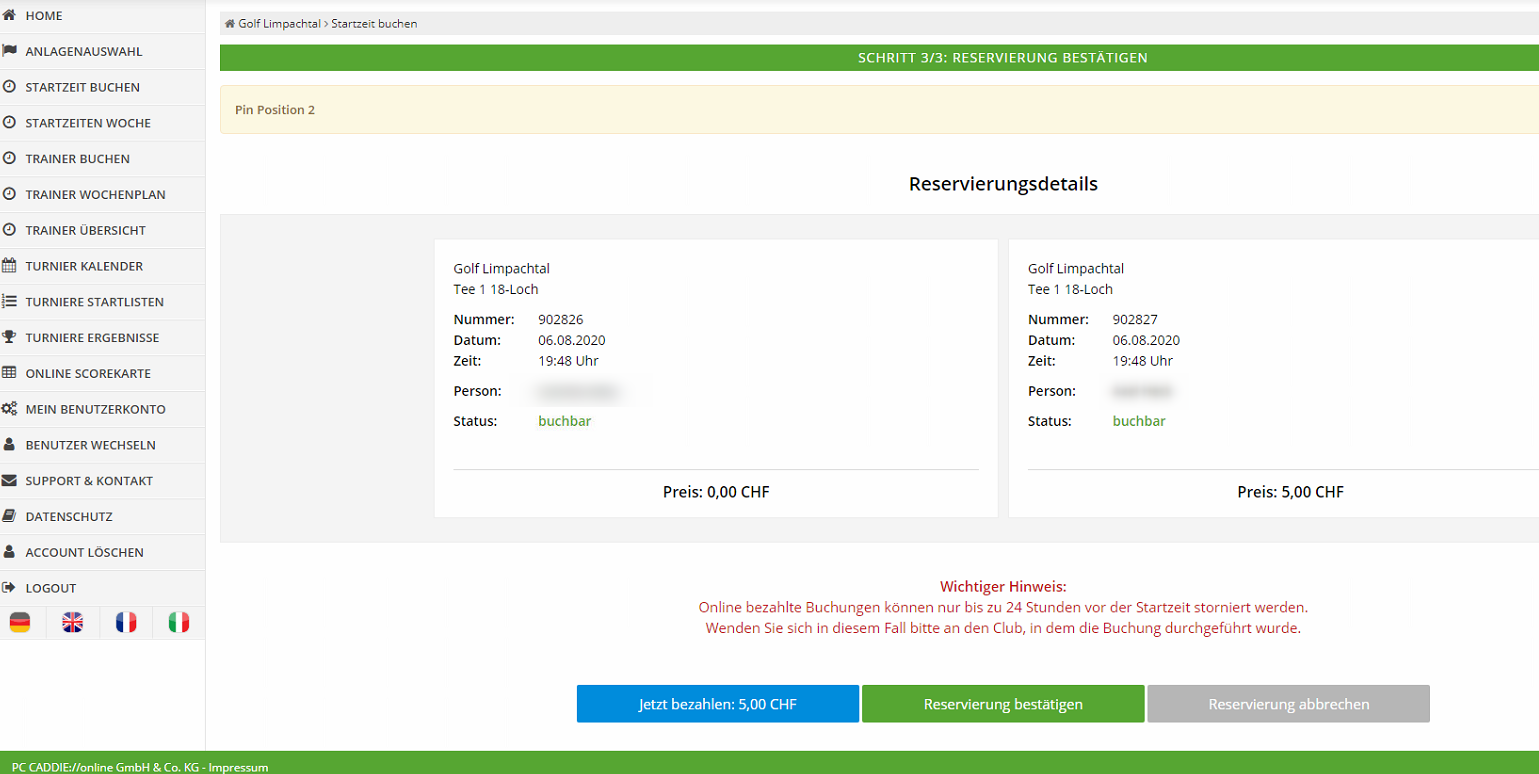 2. Credit card payment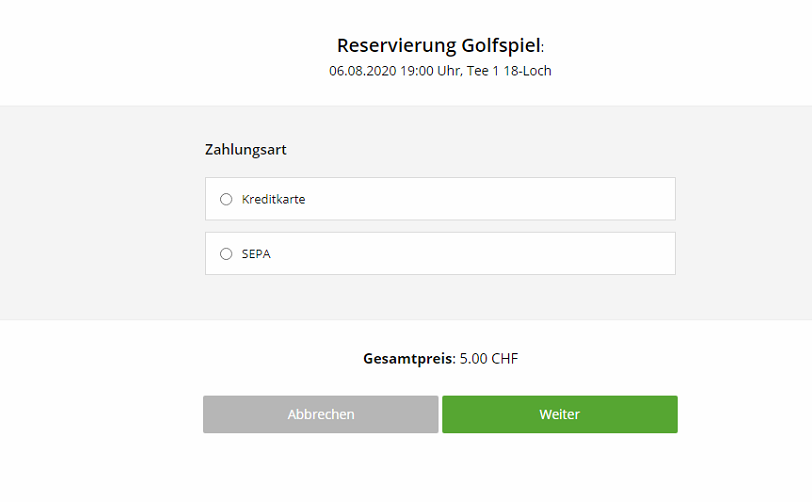 3. Pay now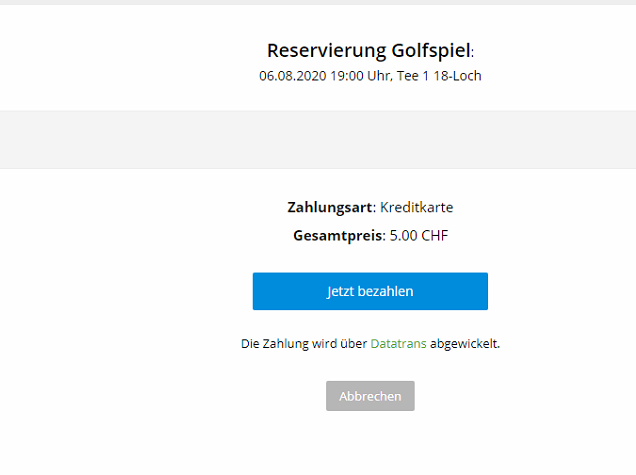 4. Selecting the credit card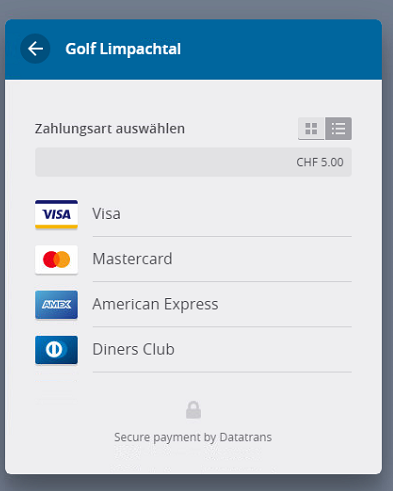 5. Enter the credit card details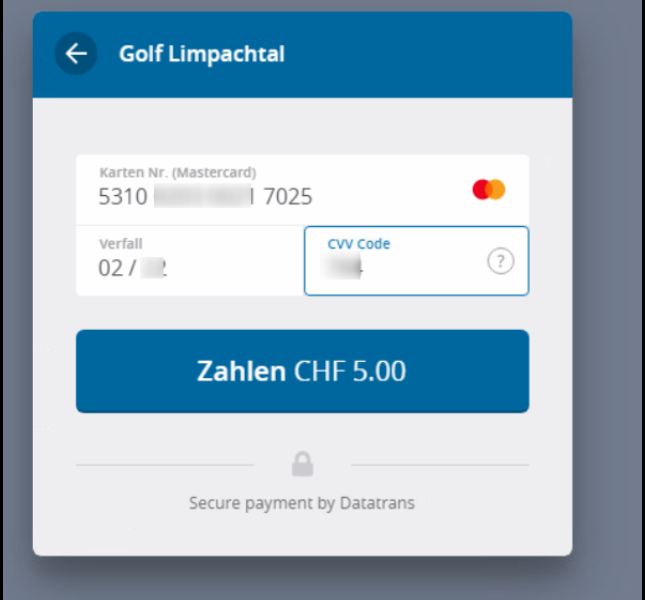 6. Confirmation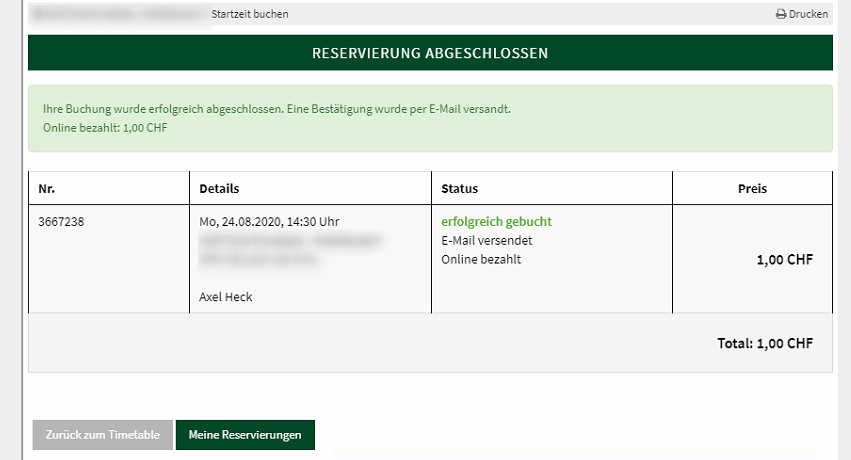 This completes the booking and the payment for the tee times.
A voucher has been generated internally in PC CADDIE and has yet to be redeemed.
The booking in the timetable looks like this. You can recognize online payment by the money icon.

The internal voucher code can also be seen using the Info button in the booking timetable - Credit card tab.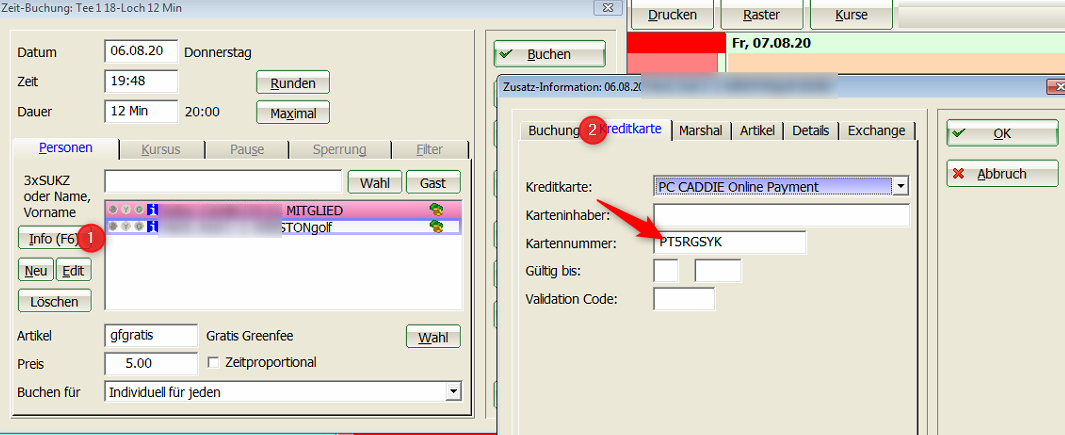 Printing the green fee and redeeming the voucher
The green fee must now be printed/sold when the guest arrives at the golf course. In the booking timetable, click the Print button or make a normal cash booking . This means that the voucher is automatically redeemed: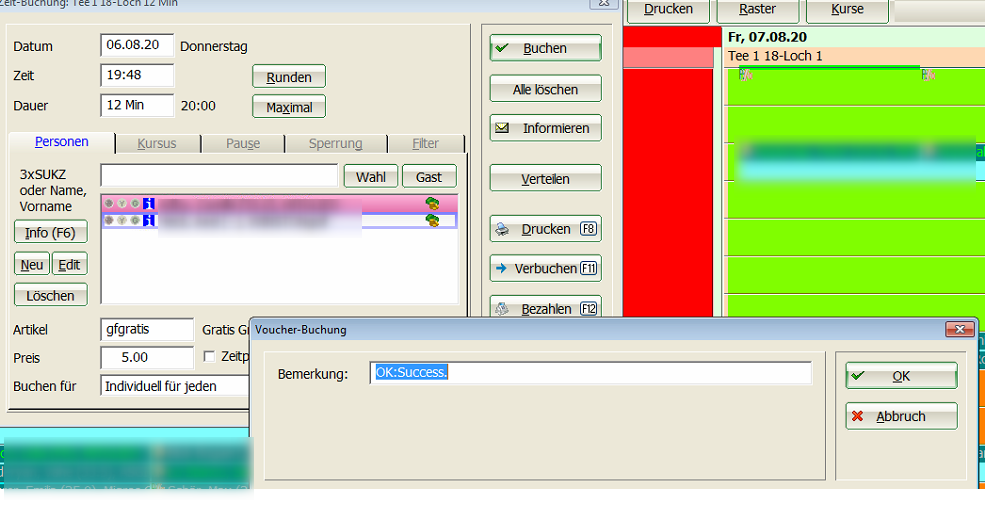 Cancellation of a start time online payment
It is also possible to cancel a tee time booking including online payment within a certain period of time. Please define this period and let us know.
Cash register / sales account
The booking can be seen in the cash register::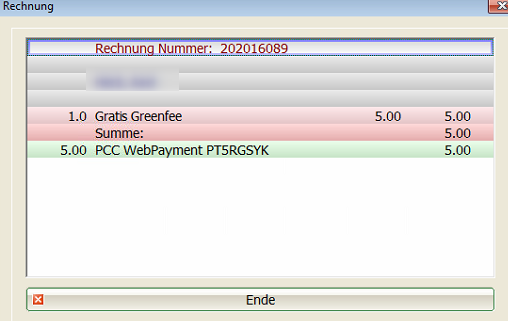 The booking can also be seen in the golfer's sales account:
Daily closing
List of vouchers
en/timetable/startzeitenonlinepayment/startzeitenonlinepayment.txt · Last modified: 2020/11/26 15:36 by emilia