Handicap List
You can choose between two different handicap list layouts (Handicaps/Print…/Handicap List):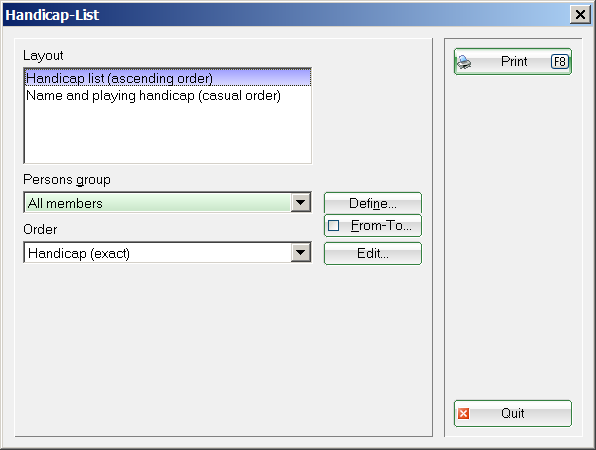 "Handicap List (ascending order)" will give you this layout: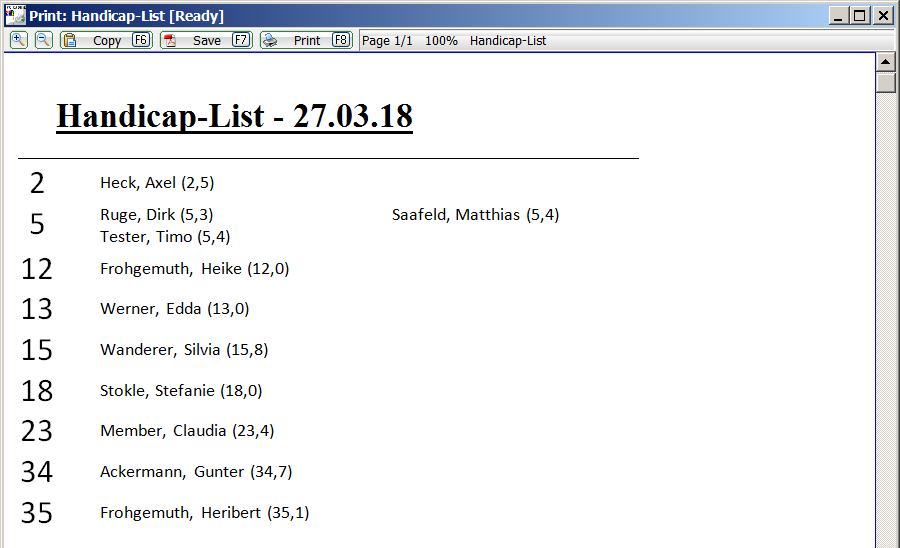 Within the same handicaps you can sort the list by names (Order: "Handicap, Name") or by the exact handicap (Order: "Handicap, exact"). You can also select the Order "Name" and the alphabetical list will look like this: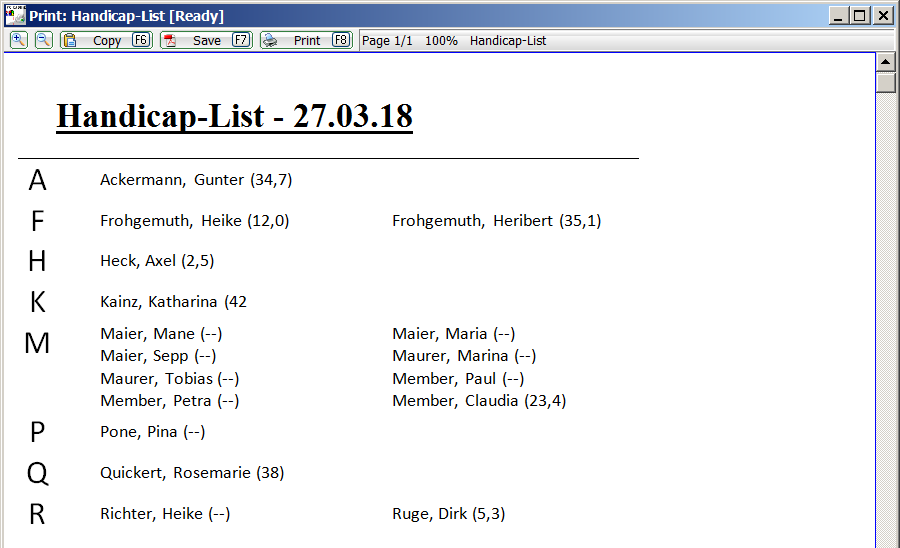 To get a handicap list including playing handicaps, select the layout "Any order with handicap (playing handicap)". The Order can be selected to any desired sorting, the same way as with any other print function. Start with Print (F8). In the next dialogue you will see the values that have been set for the Course rating table. In case you have different courses and their playing handicap tables have been saved, you can select them with the button Load.
For the correct printing of the HCP list it is important that the course rating values are filled in the default fields provided. More tee colors can be fill in the values 7-12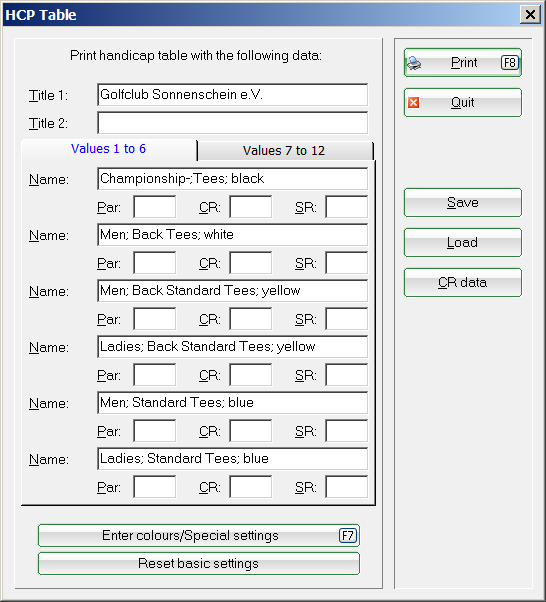 The list will look like this:
If you want to print out a list with a complete different layout, you can create your own list layout via List of persons. You can select numerous other fields in the "Layout" part, in addition to handicap.
A very nice, space-saving, 3-column HCP list can be obtained by printing the list of persons using the following layout:
en/handicaps/drucken/handicapliste.txt · Zuletzt geändert: 2020/08/19 14:52 von emilia